Hi! I'm Anastasia Wasko. Thanks for visiting my blog, The Practice. I've got this transformation thing down to a practice: self reflection, creative expression, and thinking 'bout the world as energy. My practice is how I can show up for life, be authentic, and get through whatever I need to get through. My practice is how I write my own story. So make yourself a fresh cuppa and pull up. I'll share some things to think about, learn, and do. Spend time with me in my world and you'll change for realz. BTW: I love tattoos and coffee.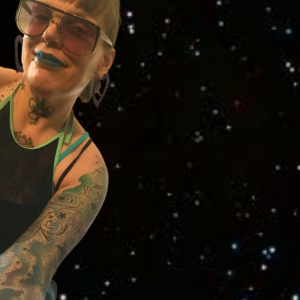 Conversations: Zara Kand and Anastasia Wasko
The creative process, art, and spirituality intertwine by their natures. Creating art can be a spiritual experience, and spiritual experience informs art. Enjoy an unscripted conversation between two friends who are fascinated by these topics.
Zara Kand is an oil painter, animator, freelance art writer, curator, art instructor, and editor of The Gallerist Speaks. She was raised in Europe and has lived in the US for the greater part of her life. She has created art since she was old enough to hold a pencil and has exhibited throughout numerous venues within the US, as well as being featured internationally in many online and print publications. Her website is zarakand.com.
https://anastasiawasko.com/wp-content/uploads/2022/07/awlogoblack.png
0
0
anastasiawritingediting
https://anastasiawasko.com/wp-content/uploads/2022/07/awlogoblack.png
anastasiawritingediting
2022-09-30 18:27:20
2022-12-10 17:05:43
Conversations: Zara Kand and Anastasia Wasko