Hi! I'm Anastasia Wasko. Thanks for visiting my nabe of hyperspace. I'm here for transformation practice, which includes reflection, creative expression, and talking 'bout the world as energy. My practice makes me happy and free. So make yourself a fresh cuppa and pull up. I'll share some things to think about, learn, and do. I'll show you how to change yourself by changing your relationship to the world. BTW: I love tattoos and coffee.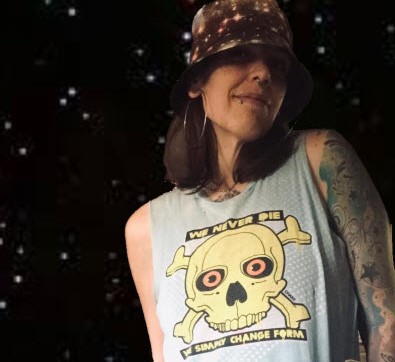 ***
The inner journey, language, and breakthroughs
One day, I sat at a library and re-read a hardcopy essay that I had been working on for a while. What I was trying to say wasn't coming through.I had to open the conversation up—ask what the words wanted from me.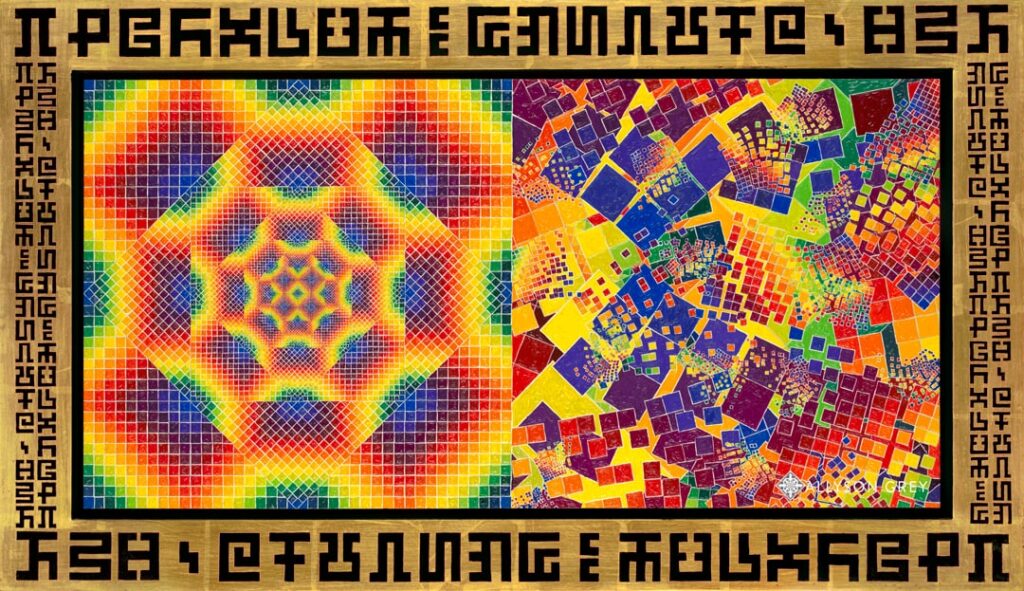 The essay was about the journey inside to inner space—extolling the virtues of personal evolution. It's part of the process of understanding "higher purpose." But my essay was falling flat. Phrases like "finding myself," "knowing myself," "higher purpose" felt deflated. They lacked force. A reader could get a sense of what I was referring to, but couldn't feel the electricity in my experiences, which is what gave me the enthusiasm to write about them. I couldn't activate the experiences for the reader—which was what I was trying to do. I wanted the essay to convey a feeling of motion, transformation, which translates to excitement–this is what my journey inside had given me. I wanted to convince the reader to embark on theirs.
I started play with the medium, the language, by going in and out–shifting my awareness of shape of the letters on the page, focusing and unfocusing my vision, moving from words to shapes words strung together made, and then back.
This became dharana—meditation—on the words. I was singularly focused on them. My field of vision started to blur. My peripheral vision blurred, too, and the library bookshelves turned into cases full of neon beams of light, and the books on them became crystals. The idea of the interconnectedness of all of the ideas, writers, and me to them became apparent. It registered in my mind as a felt sense registers in the body. And then I had a fleeting thought I was a medium, a part of this vast network who, through the act of writing, pulled ether into material and with that, create our world because information is our world. I felt a deep sense of satisfaction in the core of my being, then, and the vision vanished. The meditation was broken.
I left the library, touched by the experience, activated to another level, and fulfilled. Part of my higher purpose was being in dialogue, literally, creating words. I trusted that the words to share this experience would come to me. They did when I applied astrological insight.
I checked my natal chart for transits, which are contacts of placements (and noted through the shapes of the angles that the placements make). The universe is in constant motion. The celestial bodies are dynamic. The sun (creativity) was in Scorpio (transformation), making a contact to my Uranus in Scorpio. Uranus is the planet that represents higher consciousness and breakthroughs. The correlation doesn't mean causation—the sun contacting Uranus didn't "make" me have that momentary lapse in reality. But my awareness of the motion, the contact was power; the knowledge allowed me to engage with the cosmos in a meaningful way by starting a reflection (in my mind) on breakthrough and transformation, while noticing how the reality unfolded breakthrough and transformation around me.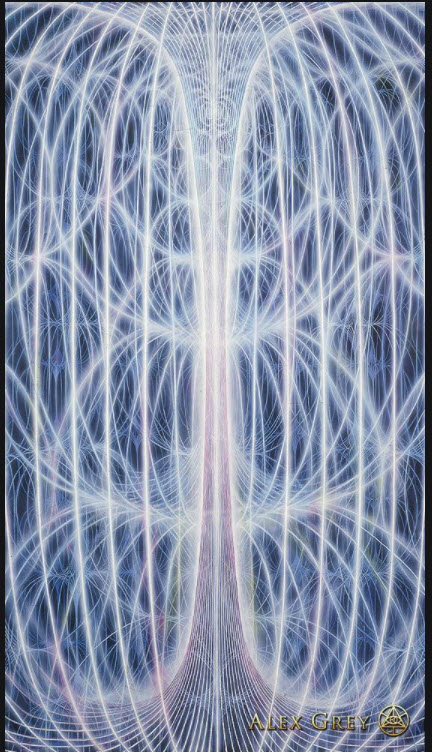 The essay I had been working has since been broken up into many smaller pieces. Lines of it appear on my page about the energy work that I do. The essay became the creation, the practice through which I facilitate an individual's exploration of their inner and outer lives, and ultimately, personal evolution. Conversations on these subjects open up worldviews and offer new ways to interpret reality.
I hope my excitement comes through here. I hope the power in my words reaches you.
As a I writer, I am a node on the network of words. Letters, words are power. My higher purpose—that which I seek so that I can offer to others—is to be a conduit for expansive conversations, ones in which words become a key to unlocking pathways toward transformation and breakthroughs that serve us on our individualized journey inside.
May all beings be happy and free // Om lokah samastah sukinoh bhavantu
https://anastasiawasko.com/wp-content/uploads/2022/07/awlogoblack.png
0
0
anastasiawritingediting
https://anastasiawasko.com/wp-content/uploads/2022/07/awlogoblack.png
anastasiawritingediting
2021-05-24 19:17:19
2022-06-16 01:20:38
The inner journey, language, and breakthroughs