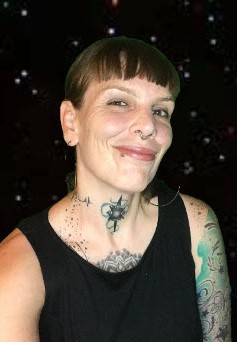 Anastasia Wasko is an editor, writer, and self transformation consultant from the New York/New Jersey area and currently living in New Orleans, Louisiana. With a BA in Transpersonal Psychology from Sofia University (former Institute of Transpersonal Psychology), her creative output is largely inspired by psychological processes and the anima mundi. Wasko's fiction and creative non-fiction writing have appeared in Space Cowboy's Simultaneous Times podcast, Thrive Global, and in Journal of Exceptional Experiences. Her debut work of autofiction SevenThirteen was self-published in 2003. Her most recent work of autofiction Meta Work was released in 2021.
Wasko has spent several years working on Mindfield, the official publication of the Parapsychological Association. Her copyediting work has covered a wide range of material as well, from nanotechnology to anti-racist organizing.
Wasko's self transformation consulting practice focuses on creating personal narrative shifts through a spiritual worldview, writing, and reflection. She is an advanced reiki practitioner (Usui lineage). Wasko has studied ayurveda and yoga culture for many years. Dr Vasant Lad and Ma Bha are her most profound teachers. She is currently exploring evolutionary astrology and psychosynthesis as additional tools to access higher purpose and achieve wholeness and inner peace.