Hi! I'm Anastasia Wasko. Thanks for visiting my nabe of hyperspace. I'm here for transformation practice, which includes reflection, creative expression, and talking 'bout the world as energy. My practice makes me happy and free. So make yourself a fresh cuppa and pull up. I'll share some things to think about, learn, and do. I'll show you how to change yourself by changing your relationship to the world. BTW: I love tattoos and coffee.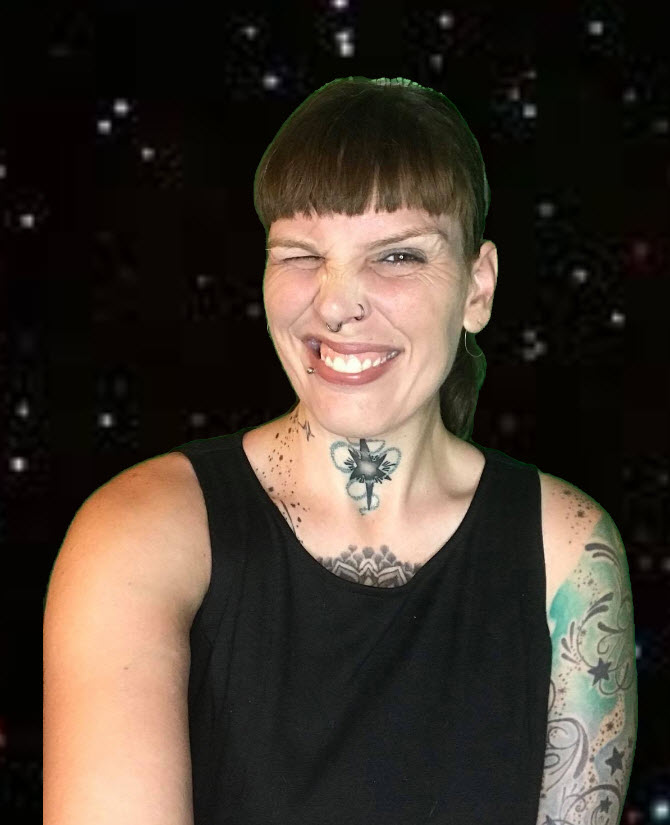 ***
Reflection Prompts: July 2021
It's time to meet yourself on the page. Take space, tune out the world around you, and tune in to inner space. How was July for you? Set aside a few minutes to reflect and write out your thoughts. Pick one or a few prompts. Remember that you can always come back to them; you can also try revisiting the same prompt over the course of a few days.
June built the heat, and July started on fire. There was a t-square exact over the 4th of July weekend—did you feel an intensity that week? Fire is tapas, the heat, the work of transformation.
During the t-square, Mars in Leo was opposing Saturn; Saturn was squaring Uranus; Mars was squaring Uranus. The energy of Mars (the will, impulse, action) in Leo (the creative force, play, shine) was conversating two-fold–with Saturn (the boundaries of self, limitations, structure) in Aquarius (the community, network, psychic plane) and Uranus (the revolutionary, collective unconscious, technology) in Taurus (the embodiment, material-matter, sensory receiver). Consider how transformation begins with a spark, a will to change, that galvanizes us to action.
Mars was also trining Chiron (the wounded healer) in Aries (a Mars-ruled fire sign). A trine is a potentially healing flow. This energetic could offer a seed-idea for a new journey, a new form. Crossing the threshold of transformation initiates you to a new form of being.
The new moon on July 9 in Cancer was am opportunity for some emotional calibration, perhaps reflecting on the heat of the t-square, the tapas, the work. Burn down, burn off, dance in the flames, dance to celebrate life. The full moon on July 23 in Aquarius, the buzzing hive, was conjunct Chariklo, a centaur asteroid, the energy of clearing space. (The previous full moon was in Sagittarius and conjunct Pholus, the centaur asteroid that brings a bitta grace.)
May we all feel this beautiful shift—be activated in right community, in like-minded community, and in light community with folx who are doing the work to turn up the vibration on Planet Earth.
Prompts for reflection and creative expression

Consider that where there is fire, there is life. Sometimes life is trial by fire—we have to move moment to moment to make our way through. Are you tracking growth?
Breakdown and breakthrough are a matter of perspective. We come out from the trial (the breakdown or the breakthrough), and we are changed, somehow. What shifted for you?
In the clearing, are you breaking down, breaking through, or both?
Are you giving yourself space to breathe?
Are you giving others space to breathe?
Can you find joy in the heat of the transformation?
***
Are you vibing? Here are few more ways to connect with me, yourself, and community who are doing the work you're doing.
Join the Facebook group and keep the conversation open and inspired in community with fellow folx who are working on their being in the world.
Want to work with me on your energy? Check out my energy work offerings and book a consultation.
http://anastasiawasko.com/wp-content/uploads/2019/02/cropped-cropped-AWE-banner-300x120.png
0
0
anastasiawritingediting
http://anastasiawasko.com/wp-content/uploads/2019/02/cropped-cropped-AWE-banner-300x120.png
anastasiawritingediting
2021-07-29 01:57:55
2021-08-16 18:21:59
Reflection Prompts: July 2021